03/07/11 02:13, by
paul.bourgeois
, Categories:
BFMN Exclusive
,
Monday Morning Musical Musings
,
Paul Bourgeois
,
Bands
, Tags:
apocalyptica
,
barefootmusicnews
,
finland
,
metallica
,
paul bourgeois
,
rock and roll
,
sibelius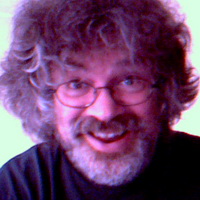 Once upon a time, in a faraway mythical country of snow and ice there lived a man named Sibelius who drank too much and liked to make strange and wonderful music which had big, huge tones. The people in his own country didn't get it and repossessed the man's piano for tax purposes. However, in 1939, when Sibelius was gaining a bit of popularity but otherwise pretty frustrated with stuff in general, the Finnish people changed the name of the Helsinki Music Institute to The Sibelius Academy.  But this story is not about Sibelius. It is about the heavy metal band named  Apocalyptica.  And this is also about a band named Metallica.  Sibelius might have been pretty fed up with both these bands if he had heard them. But, considering what happened, I don't think so.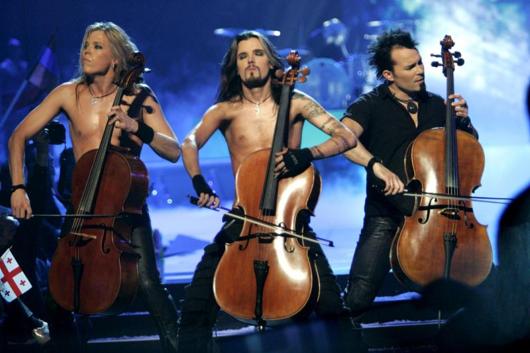 In the late twentieth century three cellists, Eicca Toppinen, Paavo Lötjönen and Perttu Kivilaakso, attended the Sibelius Academy in the hopes of becoming really adequate second and third cellists in the Helsinki Philharmonic Orchestra. And there was a drummer, Mikko Sirén, who probably had a car to get his drum kit around, because that is how things work.  But their story really stretches back to the barbaric unwritten age of myth and fantasy.  This is what happened.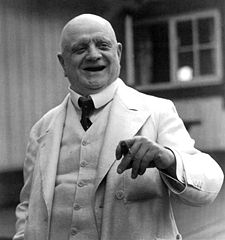 Way back in the shadows of antiquity, when the Finnish people lived in tents and caves and learned to make vowels with frozen lips, an evil wizard - who was evil because nobody would invite him to parties - cursed the folk music tradition so that people only sang songs about loneliness, dead flowers and getting old. People's minds became as dark as their winters because they were stuck inside singing folk songs in the dark half the year. And that is why nobody understood Sibelius and they took away his piano when he tried to change the folk tradition and wrote upbeat piano pieces like this. This is not actually very upbeat at all, so it is becoming clear why Sibelius was so frustrated.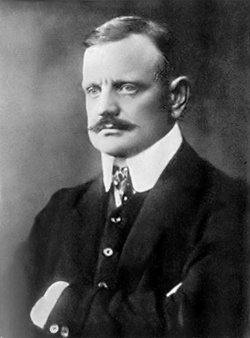 In 1899, musically things began looking up, and Jean Sibelius wrote Finlandia. It is a song meant to inspire nationalistic pride and, in accordance with the dark folk tradition, it starts out pretty bleak and ominous with the Russian Empire rising up in black and red tones like some huge leviathan and then the Finnish people overwhelming that with an upbeat ballroom waltz tune. This was the beginning of traditional Finnish humppa music, where Finland began learning the box step and developing a twisted form of polka music.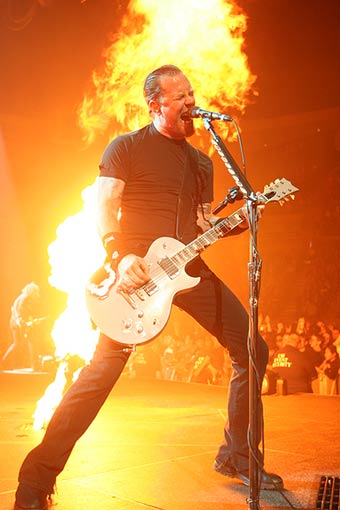 Meanwhile, across the ocean in a place called America, a new form of music was developing called blues and jazz. This music quickly degraded into something called rock and roll. And then the guitar - which used to be a string instrument, a smaller form of cello - was electronified so that it could scream in pain. Metal was born, and a bit later the metal musicians started wearing black, depressing clothing and painting dark shadows under their eyes and they called it Goth Metal.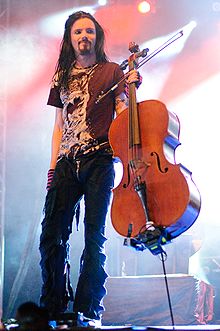 And the evil wizard, now ancient and wretched and lonely, much like a Finnish folk tune, clothed in black with dark skeletal eyes said "Yes. Now no one will dance and all the beer will go flat!" And he raised his baton above his head. The cultural ramparts crumbled and fell, and Goth Metal flooded into Finland.
Imagine, if you will, a distopia, a bureaucracy so convoluted that students cannot get support money to study because they live in the same cities where the schools are. This was Eicca Toppinen's situation.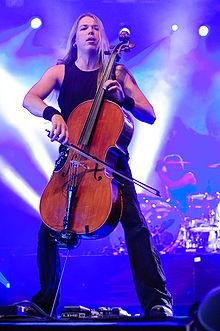 "What are you going to do?" perhaps his friend Perttu asked him over a flat beer one day. Seek and Destroy could have been screaming over the speakers of The Metal Dive where they sat.
"I don't know," maybe Eicca answered. "But as far as I'm concerned Classical Music can go to Hell."
And the speakers screamed: "There is an evil feeling in our brains. But it is nothing new. You know it drives us insane."
"I know a drummer with his own kit."
And maybe that's where Apocalyptica started.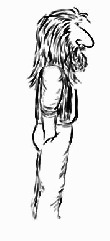 DanG says:
Nice job as always, Paul! Don't miss this, though! Click here for three pages of great photos of Apocalyptica from Sonisphere by our own talented UK team leader Moonshayde!
This entry was posted by
paul.bourgeois
and is filed under
BFMN Exclusive
,
Monday Morning Musical Musings
,
Paul Bourgeois
,
Bands
. Tags:
apocalyptica
,
barefootmusicnews
,
finland
,
metallica
,
paul bourgeois
,
rock and roll
,
sibelius
2 comments
User ratings
5 star:

(2)
4 star:

(0)
3 star:

(0)
2 star:

(0)
1 star:

(0)
2 ratings
Average user rating:
*****
(5.0)
Just one point: Toppinen family lived in Vantaa. Close from Helsinki (8 miles) but still, not the same town… ;)
03/07/11 @ 08:51
hey they're talking about us at FARK.com
join in the discussion, it's fun.
03/07/11 @ 21:02
translate