Category: "Artist Interview"
Publisher's Podcast:
A Conversation with the inimitable John Evans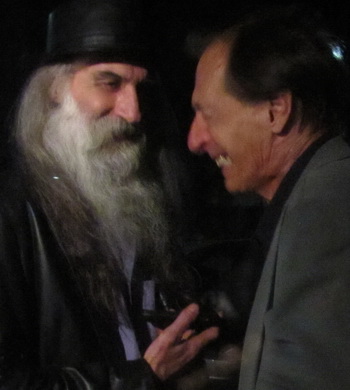 After an amazing performance of
The Beat Generation
by John Evans and The Sunnie Paxson Quartet at Kulak's Woodshed in Los Angeles,  the exhausted and elated star of the show and I stepped outside and I got a chance to meet the man under the the multitude of characters he has portrayed.
From John Evans' point of view, Shakespeare to Kerouac is not as difficult a trip as you would think. If you listen to our conversation he explains: it's all about the timing.

Click the below to listen to A Conversation With John Evans
:: Next >>