02/19/12 19:33, by
wakitu
, Categories:
Acoustic
,
BFMN Exclusive
,
Dan Grigor
,
wakitu
,
Review
,
Video
, Tags:
12-string
,
dan grigor
,
guitar
,
paso robles
,
pour house
,
san luis obispo
,
shawn copen
,
winery

by Wakitu
In November each year, Dan Grigor gravitates to the Paso Robles area to share some "quality time" with a group of dear friends, laughing and drinking their way through Wine Country in a tour bus…equipped with a stripper pole. Last year, we launched a new tradition – and helped finance the adventure – by arriving a little early to make new friends and let his 12-string ring in some of the lovely venues in the area.
Though it may not be the fanciest location we played, at our first stop at The Pour House, just off the 101, we found a "Tap Room and Beer Shoppe" where the vibe is absolutely as good as it gets.
Click through for more and a video from The Paso Pour House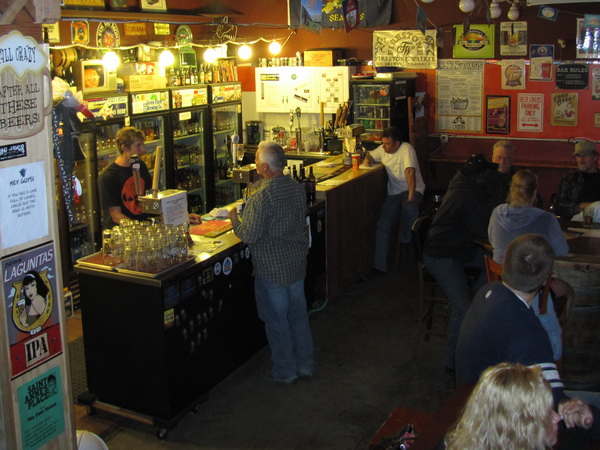 Shawn and Olivia Copen are the owners of this unique beer tasting bar in the midst of wine country. The atmosphere is warm and friendly; you can't help but feel it the instant you walk in. There are instruments on the walls and locals pull them down and entertain each other. Clearly a great hang-out place, strangers become friends in short order.
The beer selection is incredible! I learned so much while I was there from the knowledgeable young man behind the bar, making selections for me of lagers and ales I'd never tried before. Delicious (and so effective that I, usually the designated driver, turned over the car keys early in the evening).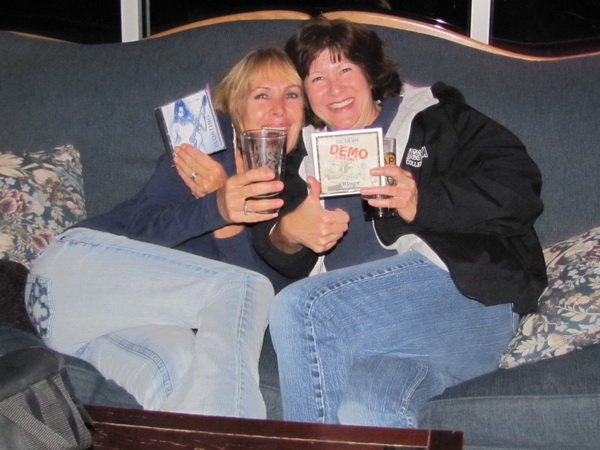 Comfy couches are placed by the big front windows to make you feel at home. A combination of counters and small tables welcomes crowds for conversation and a brew after work, while more intimate tables are available for smaller  groups to gather. And still there is room for a couple to dance a bit if so inclined.
They have set aside room for a great stage with good sound equipment and even have camera mounts on the stairway banister to make recording easy. A nice variety of great live music – bluegrass and rockers, bluesmen and crooners - takes the stage on a regular basis and the way Shawn treats the musicians, I'm sure the best will keep coming back. Though small, the midweek crowd was quite receptive and made us feel so welcome we gladly stayed past the contracted time.
My sincere recommendation: Do not miss this place if you live nearby or are traveling anywhere near Paso Robles! We can't wait to go back there and would not hesitate to play on the Pour House stage again.
This entry was posted by
wakitu
and is filed under
Acoustic
,
BFMN Exclusive
,
Dan Grigor
,
wakitu
,
Review
,
Video
. Tags:
12-string
,
dan grigor
,
guitar
,
paso robles
,
pour house
,
san luis obispo
,
shawn copen
,
winery
No feedback yet
translate