11/20/12 20:57, by
wakitu
, Categories:
Music News
,
BFMN Exclusive
,
Bands
,
Dan Grigor
,
Review
,
Featured Artist
,
Awesome Nobodies
, Tags:
dan grigor
,
kaitlyn weathers
,
lindsey carrier
,
painted daizies
,
trax equestrian center
Let me introduce you to our latest find. Painted Daizies is a SoCal-based duo who are blending their voices and sharing their talents for great local causes. If you're not from around here you may have never heard of them and that, my friends, is gonna change.  Today.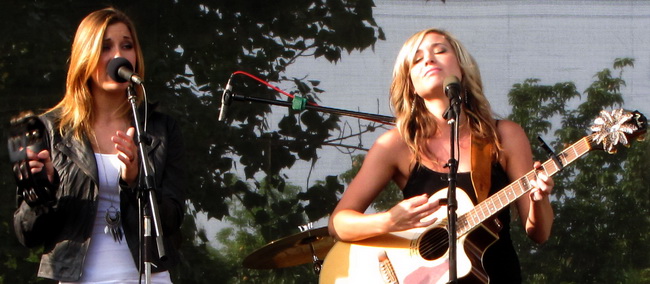 Lindsey Carrier (left above) and Kaitlyn Weathers met a few years ago through their vocal coach, Gwyn Sanborn. They shared a stage at a local fundraiser and the rest, as they say, is history.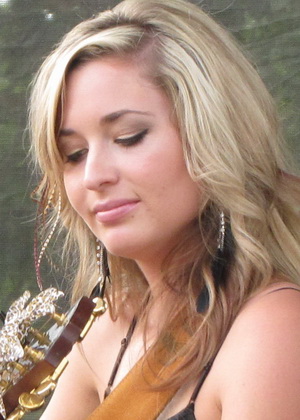 Four years or so later and these two are not only selling out every venue in town they are giving of themselves at every local fundraiser that they can. They are angels and, though they are too sweet to brag about what they do, I'm not. They never hesitate to get involved in the community and they never fail to put together a great show.  Their sweet country harmonies are like their wings, delicate, unassuming and brilliant.
Singing  is what makes these girls happy, and they share the joy with us every chance they get. They will soon have a demo with their own songs on it but I have to say that they make every cover they play their own and they are always playing someone's favorite song. 
They are not just playing around either. Vocal coaches and rehearsals; learning the business; playing promotions,  gigs and benefits; the Daizies keep really busy and focused and they both have the drive to succeed.  Both have been to Nashville: Lindsey won Female Vocalist of the Year in her age group and Kaitlyn won the Horizon Award for Female Entertainer of the Year in her age group.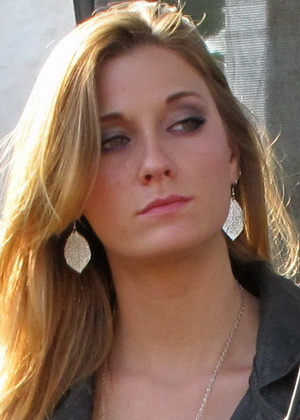 They have an awesome team behind them, fronted by "The Moms," as we call them, who handle booking and promotion. They even roadie for the girls at every show. Tireless support is an essential and awesome thing for the often frustrating life of a busy performer. No rest for the weary, Moms, we're tootin' their horn on the internet now!
So get ready for a treat… We don't have a lot of video yet but this clip from the Benefit for TRAX Equestrian Center is just a teaser for what's to come from these two. They sound better every time I listen to them play. The precision with which they can emote someone else's song is a special talent. If you're gonna do a cover… Do it well or don't do it at all.
Enjoy the video, then Click Here to check out their page and follow them on facebook.
This entry was posted by
wakitu
and is filed under
Music News
,
BFMN Exclusive
,
Bands
,
Dan Grigor
,
Review
,
Featured Artist
,
Awesome Nobodies
. Tags:
dan grigor
,
kaitlyn weathers
,
lindsey carrier
,
painted daizies
,
trax equestrian center
No feedback yet
translate