All the news that's foot to print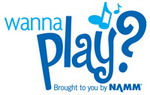 On October 13 the NAMM Foundation donated $10,000 to Nashville's W.O. Smith Music School which provides quality music instruction to children from low-income families.
Also appearing at the press conference were former Arkansas Governor, bassist Mike Huckabee and platinum recording artist and songwriter Aaron Tippin to announce a new compilation CD project to benefit music education for children across America.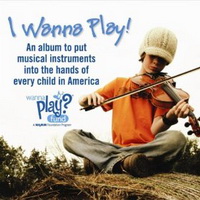 I Wanna Play!: An Album to Put Musical Instruments Into the Hands Of Every Child in America, features performances by Huckabee and Tippin as well as George Jones, Ronnie Milsap, Neil Sedaka. Students from W.O. Smith Music School sang on the album's title track, which was written by Tippin and his wife Thea.
"This album was truly the experience-of-a-lifetime; we have such talent associated­—including major music legends—it's a dream come true for me to be a part of this and will help to make dreams come true for young hopefuls," said Huckabee.
"The students of the W.O. Smith School truly enjoyed the recording experience with Aaron Tippin and are proud to be a part of the I Wanna Play! CD, said Jonah Rabinowitz, executive director, W. O. Smith Music School. "We thank NAMM's Wanna Play Fund and Gov. Huckabee for their generous donation to the school and know it will go a long way in promoting the Fund's and the school's mission of providing children an opportunity to learn and play music, thus enriching their lives.
NAMM Foundation Executive Director Mary Luehrsen was on hand to deliver the donation check and discuss the Foundation's role in supporting quality music education for all children. "Today it seems very fitting that we celebrate the launch of this great CD project at the wonderful W.O. Smith Music School that is serving so many young people with music education," said Luehrsen. "Having the school's students on the CD's title song and being here today to say our thanks brings the meaning of the NAMM Foundation's Wanna Play Fund full circle. We want children everywhere to have the opportunity to learn and grow with music."
The new I Wanna Play!
CD will be available beginning Oct. 19, 2010, via all major retail and digital outlets including iTunes and Amazon.
For more information about The NAMM Foundation, please click here.
This entry was posted by
ed.lapple
and is filed under
NAMM Foundation
. Tags:
aaron tippin
,
music education
,
the namm foundation
,
w_o_ smith music school
,
wanna play
No feedback yet

All the news that's foot to print
BareFootMusicNews Fresh Stuff
Search