Category: "Ric Tortorete"
05/17/12 18:09, by
dang
, Categories:
NAMM 2012
,
Ric Tortorete
,
video
, Tags:
bebop
,
bfmn exclusive
,
namm 2012
,
ric tortorete
,
stickmate
,
vater
,
video interview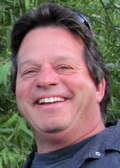 by Ric Tortorete
I could have spent all day playing around in the drum rooms at NAMM. There was so much to see. I had heard about some new toys from Vater. They're called StickMates and just wait 'til you see these. I hooked up with Mark from Vater and he showed us the cool new stuff. Known more for their durability and comfort Vater sticks always deliver for me personally and though I use others I like the little extra length and durability of a Vater stick.
Click through for more and a video interview!
03/12/12 14:23, by
wakitu
, Categories:
BFMN Exclusive
,
Dan Grigor
,
Review
,
wakitu
,
NAMM 2012
,
Ric Tortorete
,
video
, Tags:
dan grigor
,
matt sorum
,
molecules drums
,
namm
,
namm show
,
ric tortorete
,
stevie wonder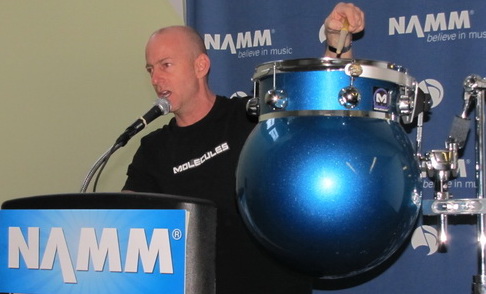 Each year, at NAMM, we look forward to viewing the latest innovations, those presenting their new products to the music industry for the first time. This year we again found the wacky, the wonderful, and some stuff that is just plain wrong. We also found one of the coolest drum sets you will ever see. It started in the press room.
Click through for the rest of the story and to see and hear these drums!
02/07/12 17:31, by
wakitu
, Categories:
BFMN Exclusive
,
NAMM 2012
,
Ric Tortorete
, Tags:
artisian
,
barefoot musicnews
,
blaze
,
dixon drums and hardware
,
fuse
,
namm show
,
ric tortorete
,
spark
,
uding
,
x practice
Publisher's Note: When I first laid eyes on Ric Tortorete he was dressed like a pirate and sitting behind a wacky mix of drums and electronic drums with two different kinds of sticks. I was amazed at the sound, though, and he proved straight away that he could play. We had fun, playing a Halloween party with a bunch of YouTube fans and friends. Soon after, we started playing together and had a few great gigs; with the addition of Mike Mountain on bass we're having fun playing blues fusion all over the place. Ric is also a fan of video and I asked him to help shoot at NAMM. It was his first NAMM show, by the way, and his excitement was infectious. When we got there I sprung it on him that it would be cool if he did some interviews. He was nervous but jumped right in. Here is his very first. I think he did a great job and we welcome him to the team. He's hooked now; it's too much fun. Enjoy my friend and percussionist's maiden voyage into the sea of vendors at NAMM. He found a good one right off the bat.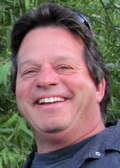 by Ric Tortorete
It was my first year at a NAMM Show. I had always wanted to be a part of the festivities. What a way to experience NAMM, being set loose to interview merchants on their cool stuff for BareFoot MusicNews!
I did several interviews, but I was never so nervous as my first interview with Jim Uding, the US brand director for Dixon Drums and Hardware.
Click through for the video of Ric's interview