All the news that's foot to print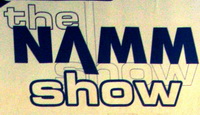 On October 12, the NAMM Foundation announced they will be inviting music educators and school administrators from across the United States to come to Anaheim, CA to experience NAMM's fourth annual "Music Education Days," being held on Saturday and Sunday, Jan. 15-16 at the 2011 NAMM Show.
As VIP guests of the NAMM Foundation, music educators and school administrators have access to NAMM's premier trade-only music products trade show, where attendees can explore musical instruments, products and teaching concepts.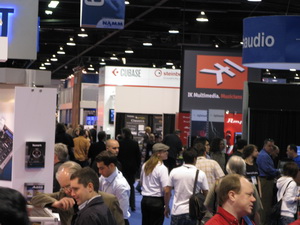 Music educators will be encouraged to see and try the many instruments and products on display and to participate in the "Best Tools for Schools" recognition program, nominating products that are relevant and useful to today's music classrooms. Symphony Publishing, developers of the program, will announce these selected products on Sunday in the Idea Center on the trade show floor.
"This annual event held at the largest music products tradeshow in the world highlights and celebrates the vital role that music educators have in training the musicians of tomorrow," said Mary Luehrsen, executive director of the NAMM Foundation. "The NAMM Foundation is honored to host educators from across the U.S. to see the most innovative products for the classroom, and participate in engaging forums focused on the future of school music education."
Highlights of "Music Education Days" will include:
Morning orientation receptions in the NAMM Foundation "Learning Lounge" at the Hilton Anaheim
Special welcome reception Saturday morning featuring a keynote address by Victor Wooten, world-renowned composer, arranger, lecturer, producer, vocalist, and a five-time Grammy award multi-instrumentalist
Special welcome reception on Sunday morning featuring a keynote address from some of the 2009/2010 Abreu Fellows from the New England Conservatory of Music, sharing their experience as educators who are working in urban areas throughout the United States
2011 "Best Tools for Schools" announcement on Sunday afternoon
Hands-on educator workshops and panel discussions
Music educators can register before Dec. 15 online here.
Click here for more information about the NAMM Foundation.
This entry was posted by
ed.lapple
and is filed under
NAMM Foundation
,
NAMM 2011
. Tags:
music education days
,
namm
,
namm foundation
,
take it to 11
No feedback yet

All the news that's foot to print
BareFootMusicNews Fresh Stuff
Search