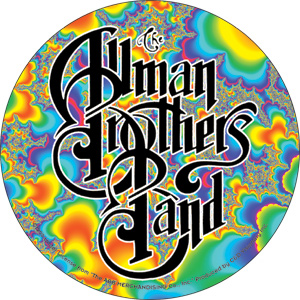 It has just been announced that Widespread Panic will be returning to headline the the first full day of music at The Wanee Music Festival on Thursday, April 14, playing a full concert set on Thursday night.
The traditional Friday and Saturday headliner and founders of the festival, The Allman Brothers Band, will perform full concert sets on both nights, April 15 and 16!
Click through! There's lots more Wanee news!

Wanee Music Festival 2011 takes place April 14-16 at the beautiful Spirit Of The Suwannee Music Park and features the best all-star line-up yet, composed of over 40 bands! This year's festival includes four nights of primitive camping (Wednesday-Saturday), three full days of music from 10:30am-2am on Thursday, Friday, and Saturday, an expanded Wanee Kick Off Party on Wednesday April 13 with great bands playing from 2pm-2am and a Tuesday Happy Hour with live music from 8pm-12am.
Robert Plant & The Band of Joy and Steve Miller Band will be performing at the Wanee for the first time.
The festival will be welcoming back Wanee perennials with new projects: Warren Haynes Band and Derek Trucks & Susan Tedeschi Band as well as Jaimoe's Jasssz Band.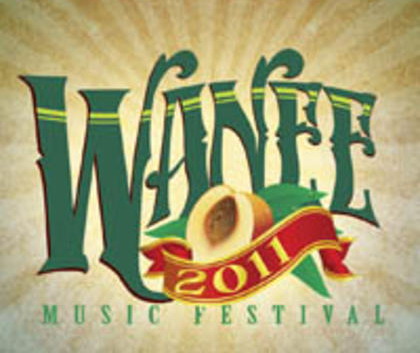 Rounding out the incredible festival lineup will be: Ween, Hot Tuna, Stephen Marley, Sharon Jones & The Dap-Kings, Mike Gordon, 7 Walkers Feat. Bill Kreutzmann, Galactic, Taj Mahal, North Mississippi Allstars, Keller Williams, John Popper & The Duskray Troubadours, The Radiators, Big Gigantic, Melvin Seals & JGB, Karl Denson's Tiny Universe, Ivan Neville's Dumpstaphunk, The New Deal, Lotus, Dead Confederate, Tea Leaf Green, DJ Logic, Toubab Krewe, Devon Allman's Honeytribe, Bobby Lee Rodgers Trio, Soul Rebels Brass Band, Guitar Shorty, Dangermuffin, Honey Island Swamp Band, Kevin Hammond, Death On Two Wheels, Jacob Jeffries Band and Griffin Anthony.
Clearly this is a festival not to be missed! Last year, with more than 16,000 in attendance, the festival saw its biggest and best year to date. This year is sure to sell out so get your tickets early!
VIP tickets include camping, 3 full days of music plus the kick-off party Wednesday, access to private concert viewing area, drink specials, Wanee 2011 VIP Shirt, commemorative poster, lunch and dinner catering on Thurs, Fri & Sat, all day Free non-alcholic drinks and VIP Welcome Party on Wednesday! More information about the 2011 Wanee Music Festival is available at www.waneefestival.com and you can purchase tickets there or at www.livenation.com.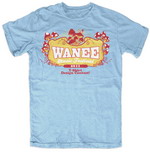 If you're a creative type you should definitely check the festival site soon! There is currently a T-shirt Design Contest running. Not only would you have the deep and lasting satisfaction of seeing your design printed and sold as official merchandise at Wanee 2011, the winner gets their choice of a 2 ticket upgrades to V.I.P. or 2 general 4-day festival tickets, and there are big-money merchandise vouchers for 2nd and 3rd place. Submission ends March 14th, so hurry!
Wanee Music Festival 2011 has partnered with Conscious Alliance in hosting a Food Drive that will benefit the local community in Florida. All patrons that donate 10 non-perishable food items (Ramen noodles don't count) will receive a FREE limited-edition Wanee Music Festival poster created by a very special artist.
As if all that weren't already enough, Hoola Monsters will be conducting daily Yoga sessions along with daily Hula lessons at Wanee Festival!
This entry was posted by
wakitu
and is filed under
Music News
,
Festivals and Events
. Tags:
allman brothers
,
hot tuna
,
live nation
,
spirit of the suwannee
,
wanee music festival
,
widespread panic
No feedback yet
translate