02/04/10 16:50, by
dang
, Categories:
Music News
,
BFMN Exclusive
,
Sound
,
Studio Sound
, Tags:
barefootmusicnews barefoot
,
dan grigor
,
endorsement
,
guitar blues
,
headphones
,
hfi-780
,
t-man
,
tallan noble latz
,
ultrasone
Update: We have updated this post to include a BFMN Exclusive email interview with Paul Taylor, president of Ultrasone Inc
Our favorite little rock star has done it again. He's in the news again today as Ultrasone Inc. has announced that "T-Man"  Tallan Noble Latz  is their newest performer in a growing list of artist endorsements. The headphone company boasts some incredible technology for great sound and unparalleled hearing protection.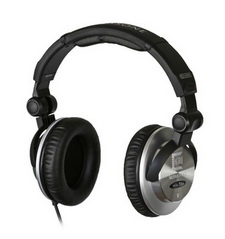 Ultrasone's HFI-780 is the model Tallan uses as reference monitors in the studio. Ultrasone Inc. has committed themselves to protecting the hearing of this amazing young talent. Kudos Ultrasone! You really stepped up here and we think you are doing a wonderful thing.

Tomorrow we have the great video interview for you from backstage at The NAMM show. It features clips of Tallan from the show and an interview with "Catfish" Butler. They talk about guitars, calluses and playing on the big stage.  
We  reached out to Ultrasone Inc and talked with Paul Taylor, president of Ultrasone Inc., the distributor for Ultrasone products in North and South America. He agreed to answer a few questions for us and explain a little more about their truly innovative technology
Click through for the interview

 
BFMN    Tallan is really a treat isn't he?

P.T.      Tallan is a real treat. He's very outgoing, and he has a warm personality. You have this feeling of just wanting to continue to listen to him.

BFMN    What was your reaction the first time you saw him play?

P.T.      I had heard about him, but when I finally heard him I was just swept away by his talent.

BFMN    Same with us, what a surprise. How did you get to know him?

P.T.      I was introduced to Tallan through our Artist Relations team that is working with him and his parents.

BFMN    I understand he has picked the HFI-780 can you tell us why he likes them?

P.T.      We let Tallan listen to quite a few of our headphones and he picked the HFI-780. He liked the clarity, and also the low end that these headphones provide. He wanted to be able to hear everything that he was playing, from highs through the mids and into the lows with clarity, and these headphones deliver exactly that.

BFMN    Is that the best choice for him?

P.T.      The HFI-780 is a great headphone for guitarists that are looking to hear the entire spectrum of their music, but also like a great low-end.

BFMN    With his age, many are worried about his hearing. This S-LogicTM technology of yours; can you tell us a little more about how it works?
P.T.      The distance and direction of where sound comes from, comes from those sounds vibrating off of your Pinna, or outer ear, as they travel down your ear canal towards the ear drum. Instead of placing the driver in the headphones directly over the ear canal, as with other manufacturers, Ultrasone's S-LogicTM technology uses offset drivers. Because of their positioning in the earcup of the headphone, the sound is forced to go around the Pinna before entering the ear canal, just as we naturally do. This allows you to determine the distance and direction of where sounds are coming from, while wearing a headphone. Because the drivers are offset, it reduces the sound pressure levels on the eardrums by 3-4 db at the same perceived volume level. This is where Tallan's hearing is protected. He can now wear a headphone that reduces the sound pressure levels on his eardrums and he doesn't have to turn the volume up. Studies have also shown that headphone drivers emit EMF radiation similar to 6, 17-inch CRT monitors. We have our ULE technology that reduces that EMF radiation from the headphone drivers by up to 98%. Ultrasone is the only headphone manufacturer to address these issues. If an artist loses their hearing, then where will they be? We want artists like Tallan to continue to make the music that we listen to, for many, many years to come, and do it safely.

BFMN    Tell us about your other artists. Who else is using this innovative technology?

P.T.      Producers and engineers such as Timbaland and Eddie Kramer (Beatles, Led Zeppelin) , band members of Eric Clapton, No Doubt, Jefferson Starship, Living Colour, Blue Oyster Cult, Shakira, Lady Gaga, Cinderella, Black Eyed Peas, Prince, John Mayer, Beyonce, The Who, The Eagles, Matchbox Twenty, Drowning Pool, Joe Satriani, Madonna, Seal, Marc Anthony, Shenandoah, Inner Circle,  Herbie Hancock, Stevie Wonder, Chicago, Nelly Furtado, Alanis Morisette, Santana, Bonnie Raitt, Nickelback,  Ne-Yo, Buddy Guy, Selena Gomez, The All American Rejects, John Legend, Justin Timberlake, Sheryl Crow,  Phil Collins, Pink, Heart, Joss Stone, Beck, REM, The Almost Gym Class Heroes, Mastodon, David Bowie, B52's, Cyndi Lauper, Linkin Park, Avril Lavigne, Bucky Covington, Good Charlotte, Steel Train, Mariah Carey, Dimmu Borgir, Flogging Molly, The Veronicas, David Archuleta, Trace Adkins… You get the idea. Ultrasone is really the musician's choice.
BFMN    That is an impressive list, my friend. It speaks volumes about the quality of your gear. Tallan is in good company. Thank you so much, Paul, for taking the time to talk with us today. We caught you at the beginning of your relationship with Tallan. He's one of our favorites and we keep an eye on him. I'm sure we will hear more about him and Ultrasone; keep us updated if you can.
P.T.      You are welcome, Dan, it has been a pleasure meeting Tallan and we appreciate the opportunity to explain how our technology will protect his hearing for years to come.
BFMN    That's what we want to hear. So, if I may paraphrase, what you are saying is: no matter how big his ears get or how big his head gets, Ultrasone Inc. has him covered. The T-Man, the clarity, the fit, the protection, it sounds like a great partnership and we wish both the best.
P.T.      Thank You. 
Stay tuned!
DanG

ShareThis Please 
This entry was posted by
dang
and is filed under
Music News
,
BFMN Exclusive
,
Sound
,
Studio Sound
. Tags:
barefootmusicnews barefoot
,
dan grigor
,
endorsement
,
guitar blues
,
headphones
,
hfi-780
,
t-man
,
tallan noble latz
,
ultrasone
No feedback yet
translate