06/15/10 19:09, by
wakitu
, Categories:
Welcome
,
BareFoot Fotogs
,
Bands
,
Review
,
Awesome Nobodies
,
Music In Pictures
, Tags:
firehouse 13
,
kanerko
,
live music
,
music in pictures
,
music photography
Review by Ken Cote
Photos by Music In Pictures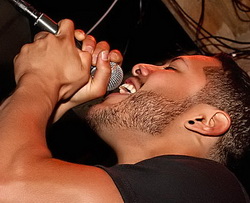 Providence, Rhode Island's hard rockers, Kanerko, made their return to the stage May 28th after a year and a half away. With opening bands Stoic and Burn The Witch, you knew it was going to be a great night at Providence's Firehouse 13.
The guys in Kanerko had taken some time away from the music because, as vocalist Al Mahoney says, "We needed a break from each other mentally and musically. The writing was getting stale." Luckily for their fans, the four soon came to realize that they were miserable not playing together.
Click for more on Kanerko and great photos by Music In Pictures!
Formed in 2004, Kanerko is a band of laid-back individuals who have an equal say in everything band related. Considering that all the members' previous bands always had one member dictating everything, the bandmates decided that was not going to happen in Kanerko.
The name Kanerko came from baseball player, Paul Konerko of the Chicago White Sox. An homage to a hometown hero, as he's originally from Providence.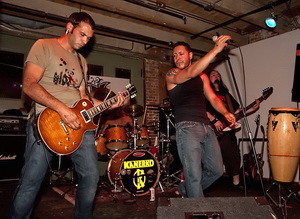 Kanerko's debut CD, "Showtime," was co-produced by Unearth's and Kingdom of Sorrow's Derek Kerswill. Derek lays down some mean tambourines on a few tracks and some growling vocals on the track 365. The band is in the process of putting together a new EP that they are going to produce themselves. Keep an eye out for it as I am sure if it's even close to "Showtime" it will be great!
Songwriting duties are pretty much shared by all members with Anthony writing most of the main riffs followed by Kevin adding the bass. Al and Nick fill out the rest of the music, with all of the lyric writing handled by Al. The majority of the lyrics are about life, love and relationships, death and pain…anything with soul or feeling.

When Kanerko took the stage at Firehouse 13 just before midnight, it was like they never left. Right from the first song (5 To The Face) these guys made it clear they were back with a vengeance! The crowd at the packed house pushed right up to the stage, singing along with all the songs, showing how much the guys were missed and that the band was welcome back.

We have to say that it was great to see these guys back on stage and hope that this go-around brings them nothing but the best!
— ◊ ♦ ◊ —
Click here to see great photos of Kanerko's May 28th performance at Firehouse 13 by Music In Pictures! You do NOT want to miss these!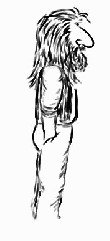 UPDATE: We talked to the boys and they sent a Cool Playlist of 4 Videos
Click it and watch Kanerko rocking Firehouse 13 hard! All your friends are doin' it. (Be careful! Some NSFW language; don't get fired.)
This entry was posted by
wakitu
and is filed under
Welcome
,
BareFoot Fotogs
,
Bands
,
Review
,
Awesome Nobodies
,
Music In Pictures
. Tags:
firehouse 13
,
kanerko
,
live music
,
music in pictures
,
music photography
No feedback yet
translate