01/12/11 01:44, by
ed.lapple
, Categories:
Music News
,
BFMN Exclusive
,
Ed Lapple
, Tags:
bfmn exclusive
,
cal worthington
,
dream lover
,
edward lapple
,
fresno big fair
,
glen campbell
,
tanya tucker

We have a new story concerning the items located in the spooky old warehouse. As I wandered through the boxes, I stumbled upon an old VHS tape from 1980. On it, among other things, was an absolutely sublime performance of "Dream Lover" by Tanya Tucker and Glen Campbell. They were in the middle of a torrid love affair. Tanya was the featured performer that night at the Fresno Big Fair and Glen had come up the day before to spend some time with her. They had played some tennis and Glen's wrist was wrapped in an ace bandage…
Quick piece of trivia here: On what show did Glen Campbell have his first television appearance?
Click through for the answer and the story of the Dream Lovers!
Answer: In 1957 on car dealer Cal Worthington's weekly marathon infomercial and country music extravaganza, called Cal's Corral, hosted by Billy Mize on KCOP channel 13. If you got that, you may just need to see a specialist of some sort.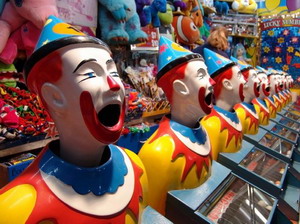 Anyway, back to one of those medium-hot days in California's bread basket, the San Joaquin valley, the air smells of hay, cotton candy and corn dogs. In the background you can hear the screams from the farmers riding the Zipper and hear the laughs and yells from the folks being fleeced on the midway. Today the fair's in town and Tanya Tucker is headlining on the main stage. Tanya and Glen had just released their duet of "Dream Lover" and they even had a video on MTV to help promote it.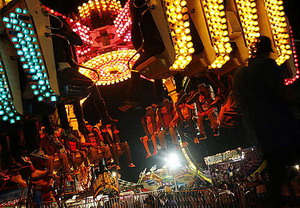 I had a different video on my mind. Lloyd Hilligoss, the owner of Foley Burke Combined Shows, which was the carnival serving the Fresno Big Fair, was shooting for bigger game. He wanted a shot at doing the huge LA County Fair. He had hired me and my brother to produce a promotional video that he could use as a presentation to the fair board. We had a six-person crew with two cameras and an attitude slightly larger than the Green Giant's.
In my younger years, being on location meant shooting all day and partying all night. A friend of mine, who is now a senior vice president with Panasonic Broadcast, had dropped by to visit and he'd brought a hot new Hitachi camera, the SK-91, with him. We had not planned to cover the entertainment – in fact, come to think of it, in those days we didn't plan a lot at all – but as we were grabbing shots of smiling kids on rides, employees wearing clean uniforms and ring toss players receiving huge stuffed animals, my brother got word of Tanya going on stage and conned their manager into letting us shoot the show.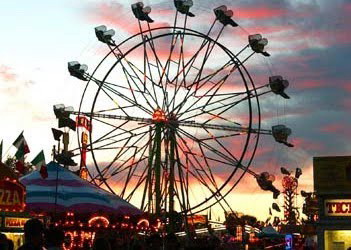 Our rag tag crew hopped into our golf carts and sped to the horse arena where we quickly set up our three mismatched cameras and started rolling. By rag tag I mean we consisted of a guy who became a Panasonic VP, a cam op whose dad was one of the two guys that sold Rupert Murdoch the Fox Network, a GVG product manager, the west coast editor of "High Times," a girl who moved to a ranch in Oregon, a future CBS Master Control Operator and a guy that wound up writing for BFMN.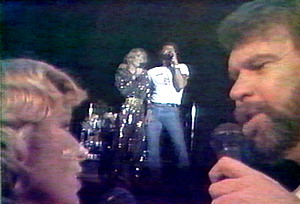 Tanya finished a tune and then got a surprised and happy expression on her face. Glen Campbell was walking onto the stage and as the audience recognized who he was the applause started to build. Tanya yelled to the crowd, "Hey what is this?" Then she looked into his eyes and said, "This is our new song." Glen replied, "This is her new song, I helped her a little bit." The band started "Dream Lover" and these two love birds put on a fabulous performance. Their faces were four inches apart much of the tune and their touches and lover's looks made so much more of the song than it really is. The show wrapped and we grabbed some nighttime shots of happy farmers riding the neon encrusted rides and then carrying the kids on their shoulders to the parking lot. Back at the motel we watched the dailies and realized what a special performance we'd had the privilege to tape.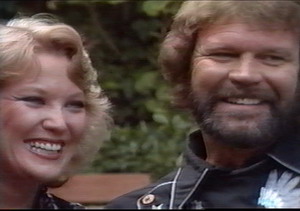 When we got back to Hollywood I had a friend at CNN grab me some footage of the two being interviewed about their new release. While we were editing the PR piece for the carnival we snuck in some time to cut the three cameras together, sprinkled in a little interview footage, and we had a video of "Dream Lover" that was at least two magnitudes better than the one the record company had made. They were hot together.
That was thirty years ago and I've shown that video to maybe a hundred people total. The cowboy and cowgirl's romance went on the rocks and with two different managers no one could clear the rights and nobody wanted the video from a couple that was no more. It's a shame and I wish that you had been there to experience the performance. I never had the heart to throw the tapes away. They are one inch, type "C" format and weigh about ten pounds a roll. One inch is a dead format that hardly anyone can still play back and that particularly charming piece of musical history resides on the bottom shelf of pallet rack number three on the right hand side of my old warehouse.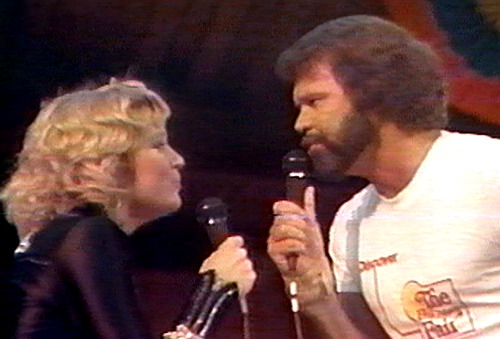 Photos by Edward Lapple
This entry was posted by
ed.lapple
and is filed under
Music News
,
BFMN Exclusive
,
Ed Lapple
. Tags:
bfmn exclusive
,
cal worthington
,
dream lover
,
edward lapple
,
fresno big fair
,
glen campbell
,
tanya tucker
1 comment
User ratings
5 star:

(1)
4 star:

(0)
3 star:

(0)
2 star:

(0)
1 star:

(0)
1 rating
Average user rating:
*****
(5.0)
I really enjoyed this article, great sensory effects at the fair. I grew up listening to Glen's hits but didn't never knew of his human side, fascinating. I especially loved how that timeless photo of the fair tied it all together. Its a great shot, reminds me of a Francis Ford Coppola film. The silhoutte sky is just haunting. Great article!
03/26/11 @ 16:22
translate