02/07/11 01:17, by
paul.bourgeois
, Categories:
BFMN Exclusive
,
Monday Morning Musical Musings
,
Paul Bourgeois
, Tags:
barefoot musicnews
,
chick corea
,
dan grigor
,
fusion
,
jazz
,
paul bourgeois
,
stanley clarke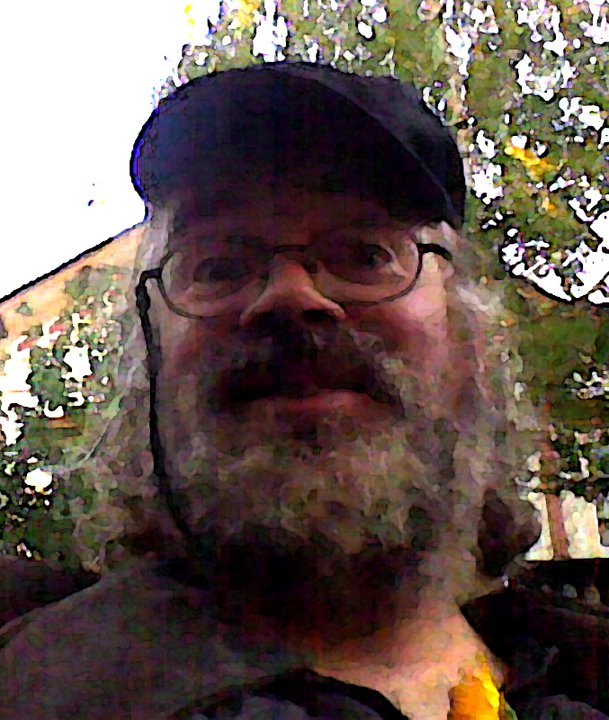 This is my commentary on Dan Grigor's interview of Stanley Clarke. It is about a week overdue, but it has to be done. I usually write these things after my Sunday practice, when I am musically inspired. I was so impressed that Dan went to Stanley Clarke's home and spoke to the man and played with him.
Dan missed Stanley at NAMM but Stanley invited him up to his home to talk and play and you can read the story and hear the entire interview and jam here. Stanley is promoting his new Roxboro label. Roxborough is where Stanley is from. He is a graduate of Roxborough High School in Philadelphia. The Roxboro launch party is here. It looks like Barefoot is going places. Anyway, this gives me a chance to ramble on about some stuff.
A few years ago some anthropologists went to Africa and they visited a small village. In the nearby town war drums were playing. The anthropologists were concerned and they asked about it.
"Don't worry. It's fine," said the chief. "You only have to worry when the drums stop."
Well, the drumming went on day and night. The anthropologists lost sleep. Then, one day over breakfast with the chief the drumming stopped.
"Oh, no," he said. "Here comes the bass solo."
I mention this because Dan says Stanley Clarke's bass soloing inspired him to play. The two had a chance to play together, with Stanley's dog on backup vocals and Stanley on a Fender acoustic guitar. I had never seen one before. It is a beautiful instrument and sounds great. But, on the subject of Beautiful Basses I have to mention this bass I have just found, the Alembic "Dragon's Breath" Custom Bass Guitar, which was presented to Stanley Clarke by Alembic.
Dan mentions how playing with Stanley let him open up, express himself more. Well, that's chemistry, man, musical or otherwise. That's the zone you want to be in. From the conversation, I gather that Stanley was 19 or 20 and playing standup bass in an orchestra – well on the way to being one of the first African Americans to play in a major orchestra – when Chick Corea, 30ish, came to him and said, "You don't want to be doing this. Come with me and let's go hang out with Miles Davis." Now, there's chemistry.
The relationship between Stanley and Chick and the band Return to Forever is really significant, and it continues to this day. That band – and the music and producers and musicians which came through it – transformed and continue to transform music. I  already mentioned Creed Taylor and the albums of Airto Moriera, Al Dimeola and Joe Farrell last week. I forgot to mention Eumir Deodato, another Brazillian musician/band leader. If all that don't knock your socks off, baby, then those socks is just too tight and they're cutting off the circulation to your brain.
Dan asks Stanley about chords and modes. On that subject, Stanley tells a story about a certain band leader who took some session player aside who couldn't read music. I have just come back from playing so I have a bit to say on the subject of musical chemistry and knowledge of notes and theory and being in "the zone." I mean, this stuff goes through my head when I play: "Where am I? Is this too simple? Do I really understand what I am doing? If I could identify the note and chord and mode as I played rather than being locked into automatic could I play this piece any better?" Yeah, all this dialogue is running through my head as the music somehow moves on without and with me. The music's moving in slow motion and I am lost somewhere inside the music, following and directing it at the same time, picking my points. And sometimes, when I play it back, it actually sounds good and I am feeling so disconnected from the moment of playing, as if the guy with the harp in his mouth is a completely different person. "Who the hell was that who just played that?" So, I get what Stanley means… and I think I added some of my own meaning, as well.
I recommend you read Dan's interviews and watch and listen to them. They will transform you… things always do.
This entry was posted by
paul.bourgeois
and is filed under
BFMN Exclusive
,
Monday Morning Musical Musings
,
Paul Bourgeois
. Tags:
barefoot musicnews
,
chick corea
,
dan grigor
,
fusion
,
jazz
,
paul bourgeois
,
stanley clarke
No feedback yet
translate