02/21/11 00:09, by
paul.bourgeois
, Categories:
Music News
,
BFMN Exclusive
,
Monday Morning Musical Musings
,
Paul Bourgeois
, Tags:
blue monsters
,
defining
,
has been
,
leonard nimoy
,
paul bourgeois
,
star trek
,
william shatner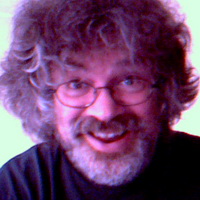 Every now and then The Blue Monsters do a gig at The Back Room, and occasionally a Christmas concert for some poor unsuspecting old people. But each time we do I am riddled through with these questions and epiphanies. BareFootMusicNews is for both musicians and non-musicians, and when I write I am wondering which I am, but after I do a gig I am not wondering anymore. Play close attention, because, in my ramblings, I am going to invoke my hero, William Shatner. It is interesting that I find identity, sort out the universe, via the character of Captain Kirk and the Star Trek series. However, at this point in my life I am quite impressed with what "Ed" has to say. But… there you go. Those with ears, baby.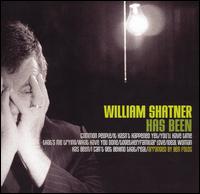 William Shatner sings "Has Been". That is from his very popular 2005 album of the same name. You have to realize the lyrics are William Shatner's, as are most of the lyrics for the songs on the album. The themes are about life, ambition, and death. The songs hit me. They "strike a chord" hahaha. I don't think I am a "has been," you know. I'm kind of like a "never was," but more like an "ongoing."
The singer is confronted by three characters, Two Thumbs Don, Never Done Jack, and Don't Say Dick, who mock him for his failures. Well, the point is, Bill is in there doing and failing and succeeding… or doing and failing and failing. The point is, these three guys ain't doing nothing.
But that's me, and you and him. Afraid of failure? Yeah, sure. That's what trying often leads to. Failure. We try and fail, try and fail, especially when we define our success by the multi-millionaires, by the superstars, like William Shatner. Sorry, Bill. That ain't life, babe. That ain't success. That ain't happiness.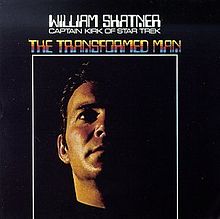 Talking about failure or success, we all know about the 1968 album Transformed Man that William Shatner did… Well, now we do. Classified as one of the top worst 50 albums of all time. A very memorable work. And do you want to know one of the most incredible and interesting things about success and failure that I have ever come across? Leonard Nimoy has a singing voice comparable to Ewan MacColl. I have heard Nimoy do magnificent covers of songs like "Everybody's Talking" (the original Nilsson here). And Leonard Nimoy is a musician who can play the Vulcan lyre… at least. But one of the only things I can find on Youtube is the Bilbo Baggins Song. Which is a shame, because Leonard Nimoy can really carry a serious tune.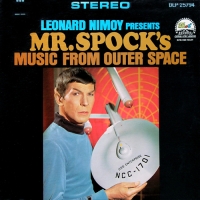 There actually is someone on Youtube who likes to listen to Nimoy sing. Here is "Gentle on My Mind" from "Leonard Nimoy presents Mr. Spock's Music from Outer Space." An interesting marketing strategy for a guy who can really sing. Because I can really see him at home with a guitar in a folk club without the pointy ears.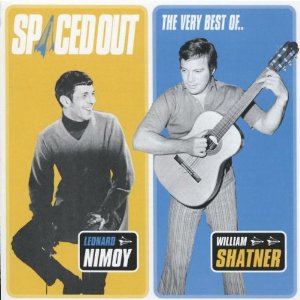 And just what is the deal about the album "SPACED OUT The Very Best of William Shatner and Leonard Nimoy"? Don't you have to have previous albums before you come out with a "Best of" album? And doesn't there have to be some consistency? Is it about Star Trek, theatre, novelty, or folk? Well, I guess they figured it had something for everyone. And can William Shatner really play the guitar? These are the Zen mysteries of the Universe.
Well, enough of this rambling. I actually learned my young ethics through Star Trek, and, though I have gone, in costume, to science fiction conventions, I have never had the honor of having Captain Kirk tell me to "Get a life!" The point here is, you define yourself by your successes, not by your failures, and definitely not by other people's success and failures. And ideas like success or failure break down in the end anyway. It is all about living your life… or not. Isn't it? It's about what gives your life value, and that is what defines success and failure. If Nintendo gives your life value… well, then, fine.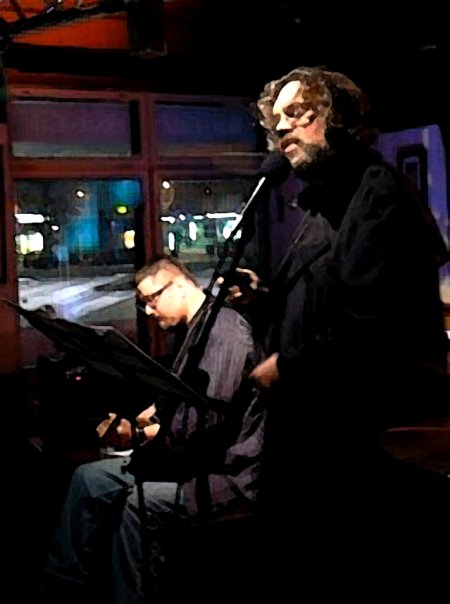 What does all this have to do with me being, or not being a musician/singer/performer? See, I am still unsure about what I am and have to put three things in brackets. What have I done? Well, babe, it has been a long time coming. I spent a long time in India and Nepal just looking for myself, and, in the process of looking, I have found material for songs, and I learned how to play the harmonica. Here are two songs which I sang the other night at The Back Room. This is Darjeeling Mary and Lost in Shangrila. The first is about not "getting it on" with some girl named Mary in Darjeeling. The second is about being in Kathmandu during the 1989 Rebellion. But it wasn't like I was correcting the English on illegal political speeches… or was I. Yeah, I was probably "this close" to getting shot.
From a Trekkie to a world traveler to a musician in Finland… The life we get is sometimes what happens to us while we are looking for something else.
This entry was posted by
paul.bourgeois
and is filed under
Music News
,
BFMN Exclusive
,
Monday Morning Musical Musings
,
Paul Bourgeois
. Tags:
blue monsters
,
defining
,
has been
,
leonard nimoy
,
paul bourgeois
,
star trek
,
william shatner
2 comments
User ratings
5 star:

(2)
4 star:

(0)
3 star:

(0)
2 star:

(0)
1 star:

(0)
2 ratings
Average user rating:
*****
(5.0)
02/21/11 @ 05:02
translate