Category: "Music In Pictures"
08/05/10 00:31, by
wakitu
, Categories:
Music News
,
Bands
,
Review
,
Featured Artist
,
Music In Pictures
, Tags:
acaro
,
blaze_s billiards
,
boston
,
metal
,
musicinpictures_net
,
new england
,
west warwick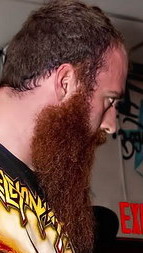 Who is this New England metal band called Acaro?
I first started hearing a buzz about this band towards the end of 2009. As the calendar rolled into 2010 it seemed like every time I looked Acaro was on the bill somewhere. Finally in April, along with my partner in metal Lisa, I managed to catch up with the band at a Rock Karma Promotions show. Three words: Completely Blown Away!
Click through for the story but don't miss the Photos!
06/15/10 19:09, by
wakitu
, Categories:
Welcome
,
BareFoot Fotogs
,
Bands
,
Review
,
Awesome Nobodies
,
Music In Pictures
, Tags:
firehouse 13
,
kanerko
,
live music
,
music in pictures
,
music photography
Review by Ken Cote
Photos by Music In Pictures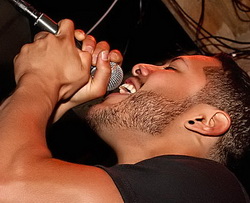 Providence, Rhode Island's hard rockers, Kanerko, made their return to the stage May 28th after a year and a half away. With opening bands Stoic and Burn The Witch, you knew it was going to be a great night at Providence's Firehouse 13.
The guys in Kanerko had taken some time away from the music because, as vocalist Al Mahoney says, "We needed a break from each other mentally and musically. The writing was getting stale." Luckily for their fans, the four soon came to realize that they were miserable not playing together.
Click for more on Kanerko and great photos by Music In Pictures!