01/31/11 01:25, by
paul.bourgeois
, Categories:
BFMN Exclusive
,
Monday Morning Musical Musings
,
Paul Bourgeois
, Tags:
fifteenth night
,
finnish
,
folk music
,
juice leskinen
,
musician
,
paul bourgeois
,
pig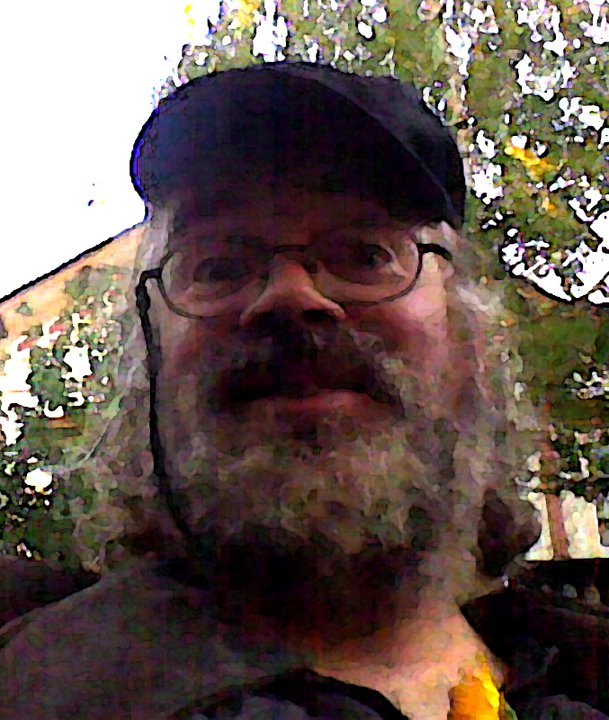 Ok. Maybe I am stretching the truth when I say "beautiful." I am an English person living in Finland and playing the blues. The language and the music is radically different from anything I had previously been familiar with. And the culture is transforming me. This is about a Finnish musical genius who lived a life of excess and died young. And there will be moral judgment because you can't look at this man's life and music and not have an opinion, but I really don't know what that opinion will be right now. There is a mix of awe and misunderstanding. I am talking about a fellow named Juice Leskinen.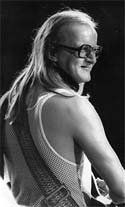 Juhani (Juice) Leskinen was born in 1950. He is perhaps the greatest, most prolific and influential songwriters in Finland, putting out 30 albums, nine collections of poetry, four children's books, plays, essays and short stories. His music is powerful, honest to Finnish tradition and pulling in rock and blues. The music is fun and powerful and sad sometimes. It's the honesty, honesty that transcends language.
Juice could speak a multitude of languages. He was fluent in Finnish, Swedish and English. He has done many of his songs in both Finnish and English, so I have heard many of them in both languages, but there is a sad subtle power to his voice in Finnish which just doesn't translate when you hear it in English.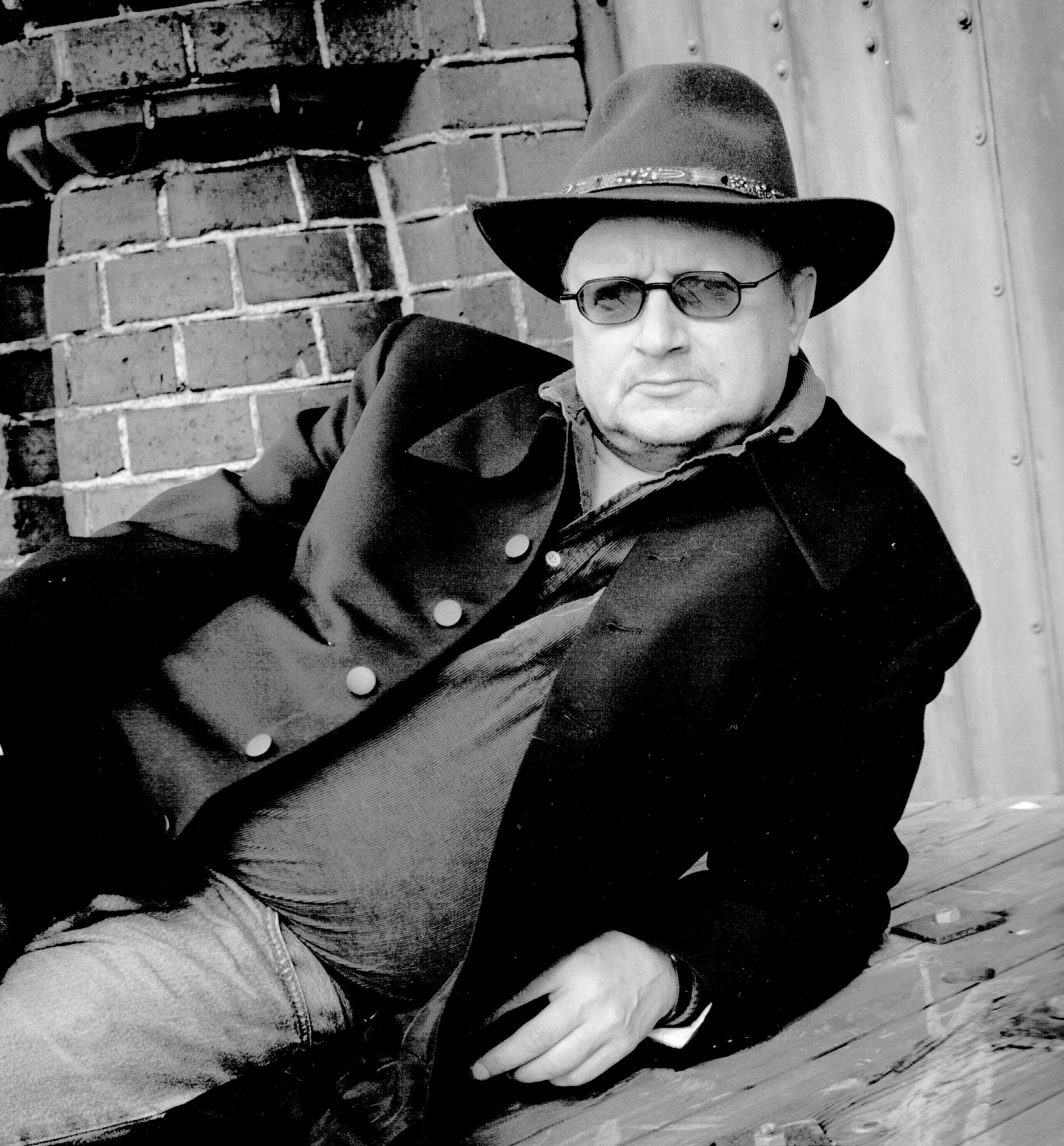 For a prolific musical genius I suppose the Finnish people are looking for a hero, someone they can hold up to the rest of the world and say "This man represents the best of us." Juice wasn't that. He drank and smoked and didn't take care of his health. He had a series of relationships with women and neglected his children.
Finnish Folk Music is largely about dead flowers, darkness, long winters, lost love, drinking too much, growing old, and dying. Maybe that's what all folk music is about or maybe Finland has to contend with those themes a lot because of their long winters and long nights. Juice takes these themes, strips them, makes them human, expresses them in himself, often with humour and satire. There is definitely something there. He was balding, smoked, drank, was a bad father. Perhaps he represents the most average of us and that is what we face when we hear his music: the average, the horrible, transformed into something somehow beautiful.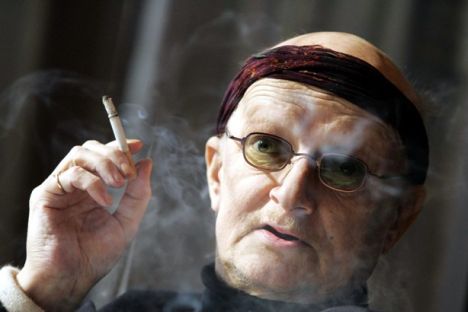 But I love Juice. Why? I don't know if I would ever want to have met him. I don't really think we would have gotten along. But I love his honesty to life. One of his most popular songs is "Ei Elämästä Selviä Hengissä" or "You'll Never Get Out Of This Life Alive"  (here in English). "Don't smoke don't drink, take lots of pills./ Try to avoid all kinds of thrills./ Just sit there trying to look your best./ They'll find you for sure and take all the rest./ Oh my, all those who live are bound to die./ It's up to you if you wither or thrive./ You never get out of this life alive." And I can image him living his life like that. What's one year more or four or five if we are all bound to die anyway, so he lived his life unapologetically. I'm not saying it is right, but I do respect the honesty of expression.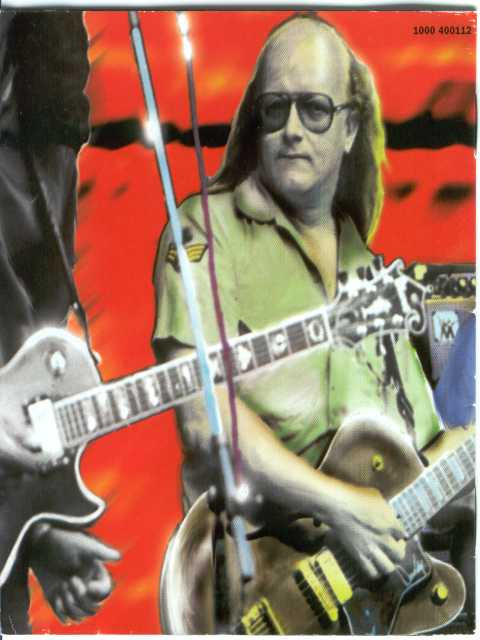 There is a practical anthem in bars in Finland. It is "Viidestoista Yö"  or "Fifteenth Night". It touches everything you could possibly touch about drinking. Juice has recorded it in English as well and we tried to play it at a couple gigs. It is about a man who is in on his fifteenth night of a drinking binge. He is starting to have the DTs and he is crying to his girlfriend because she won't hold him or show him love. "I look at you I see the world./ I don't know where I roam/ and like a madman I cry for you to love me./ You never take me in your arms./ Nowhere is my home./ I am down and you're so far above me." I know the feeling, and it is honest and deep and there within the drinker, but the truth is, I am sorry to say, most sane women are not going to embrace a man on a fifteen-day drinking binge. The cry, the chorus, is in vain. It means nothing, is empty and stupid. Sober up and then look for love.
In my search I came across this brilliant satire. In Finland they eat pork traditionally at Christmas. He wrote this wonderful song called "Sika"  or "Pig." "Pig - It takes a bullet in its head./ Pig - A nice man will slaughter it./ Pig - And a nice man will drink its blood./ Pig - And it will bring the X-mas spirit."  It is about people rushing around madly in the shops before Christmas and drinking and overeating.  And all this magnificent horror while the children sing about "The Star of Christmas."  And the final line is "You are what you eat."  Here is lyrics with a marvelous sense of humour. Here is a writer who touches the depth of the human spirit with his words and music.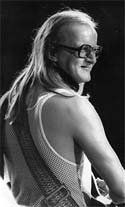 I will never access it, because I will never speak Finnish. So much brilliance limited to such a small part of the world. But what does it all come down to? "Juice Leskinen (Pauli Matti Juhani Leskinen) - Died 11-24-2006 in Tampere - He had renal insufficiency, cirrhosis and diabetes ( Rock ) Born in Juankoski, Finland - Songwriter and musician - (He wrote, "Viidestoista yo" and "Kaksoiselamaa") - Led Juice Leskinen Grand Slam - Was a member of Coitus Int - Worked with Mikko Alatalo." Just a few lines in the Rock-and-Roll Roll-Call of the Dead.
This entry was posted by
paul.bourgeois
and is filed under
BFMN Exclusive
,
Monday Morning Musical Musings
,
Paul Bourgeois
. Tags:
fifteenth night
,
finnish
,
folk music
,
juice leskinen
,
musician
,
paul bourgeois
,
pig
No feedback yet
translate